Commercial / Industrial/Fox Riverfront
Oswego, IL
Studio Shops at River Run
Download brochure (1.6 MB

)


View from Rt 31 looking south into center - Click to Enlarge
Location:

Prime location on Fox River in downtown Oswego
Route 31 1 Block North of intersection of Rt 34 & Rt 31.

Zoning:

Commercial/Office - Boutique shops & freestanding restaurant building

Space for lease:

800-3,000 sq. ft.

Lease Specifications:

$16.00 sq. ft. + $5.00 cam and taxes*
(*all subject to change without notice)

Pertinent information:

A prime location on the Fox River with park like setting at the waters edge.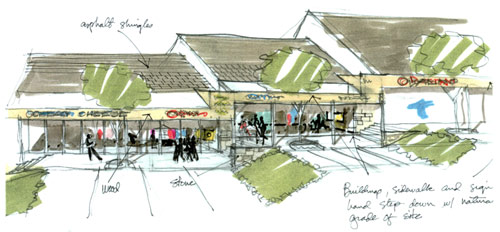 View of partial west retail building - Click to Enlarge

As seen from river side - Click to Enlarge

More traditional and country feeling looking at north entrance - Click to Enlarge